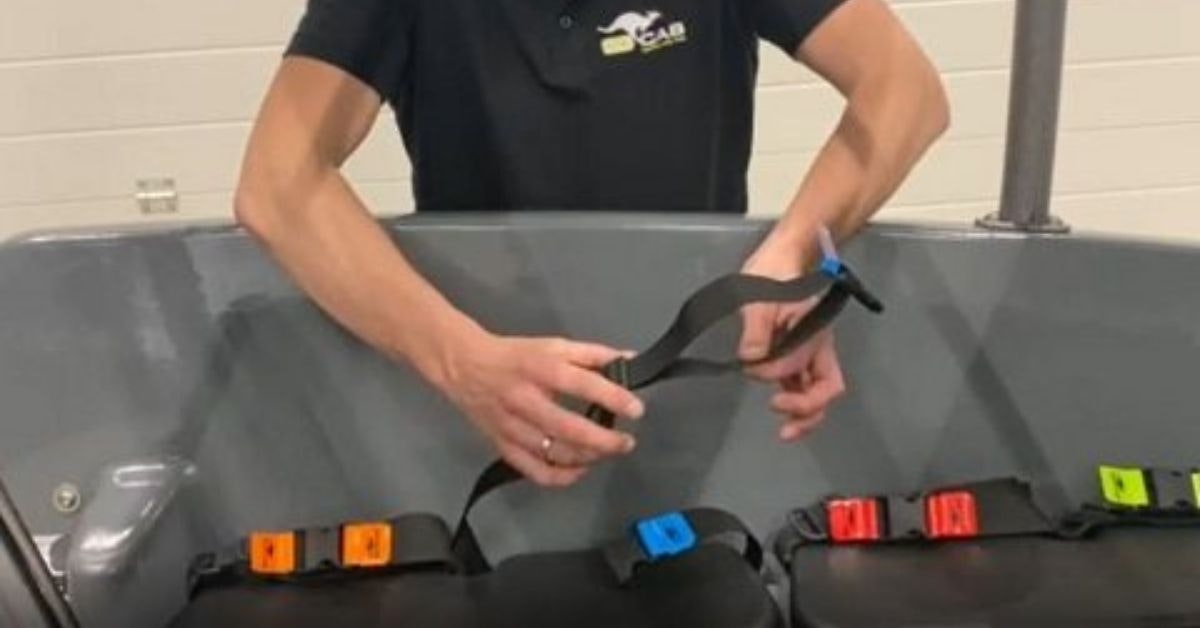 News
Video: How to adjust the belts of the GoCab bicycle cab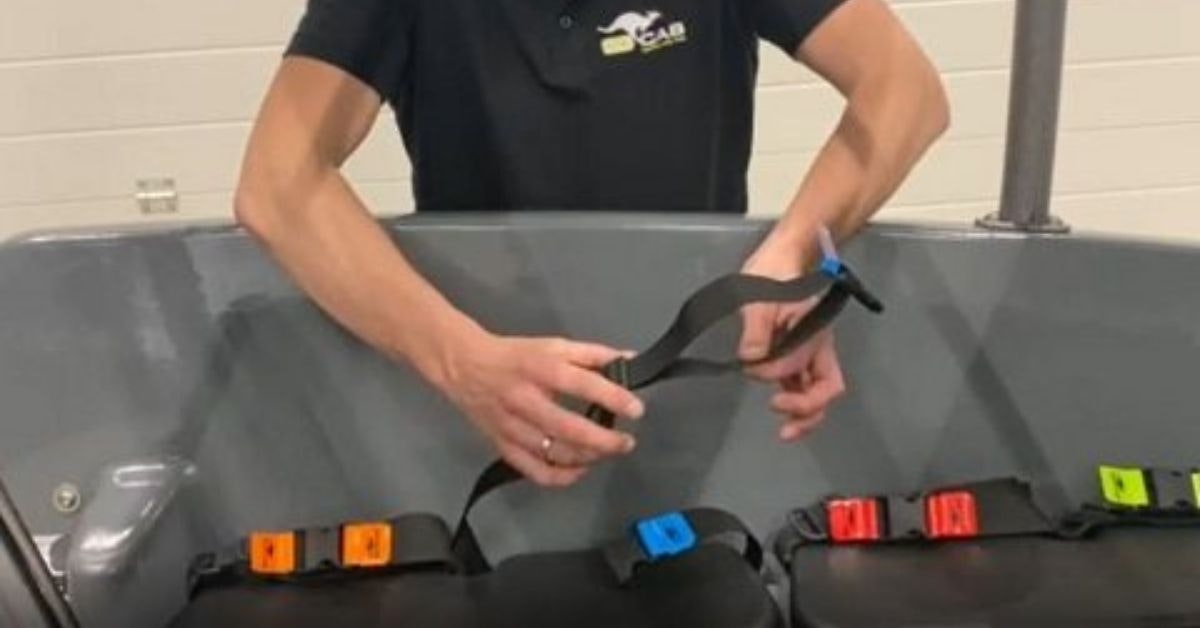 The GoCab bicycle cab is suitable for transporting 8 children. We recommend that children be secured in the seat belts while riding. Read in the article and watch the video how to adjust the belts to the right length.
Transporting children safely with the GoCab bicycle cab
The GoCab bicycle cab allows you to transport several (up to 8) children at the same time. It is important that the individual belts of the children are adjusted properly, so that there is no gap. See in the video below how to disconnect, lengthen and shorten the belts.
Adjusting the seat belts of the GoCab bicycle cab
The seat belts of the GoCab pedicab have different colors. This makes it easy to see which belts belong together.
1. Unbuckling the seatbelt
You disconnect the belt by pressing the pallets of the belt (in video at 0.12 min) and pulling the two parts apart.
2. Making the seat belt longer
To make the belt of the GoCab pedicab longer, hold the adjustable part [A] upright (at 0.15 min) and slide the buckle and end ring [C] upright (with the left hand) [toward A] to make the belt longer.
3. Shortening the belt
To shorten the belt, hold the adjustable part upright (at 0.30 min). Take the loop and pull it down gradually on the buckle side to shorten the belt.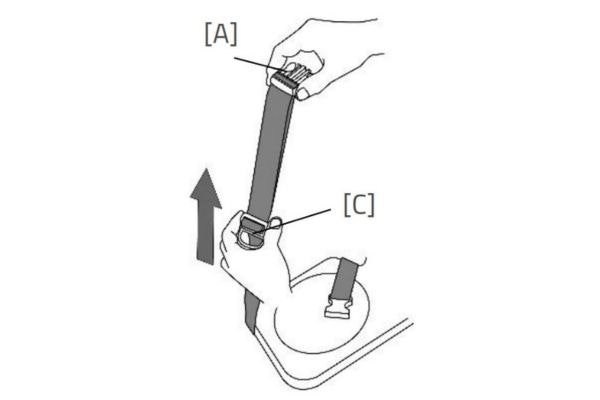 Watch the product video of GoCab bicycle cab
Watch the product video of the GoCab bicycle cab to see the different functionalities; such as the starting aid, pedal support, the possibility to cycle backwards and the parking brake. Would you rather read extensive information about the electric pedicab? Check out the product page.
Do you have any questions?
We are happy to assist you! Please check our contact page or contact us directly using the options below.