The bicycle cab for children
The GoCab is a special electric cargo bike / bicycle cab for children. In this bike 8 children can be transported safely. The GoCab is standard equipped with electric pedal support and therefore cycles very light and is easy to steer.

The GoCab is very suitable for organizations that want to transport multiple children and value safety, environment and fun for the children. The bike is used as a bicycle cab, as an alternative to a cab van. The GoCab is very suitable as a transportation tool to go out with children.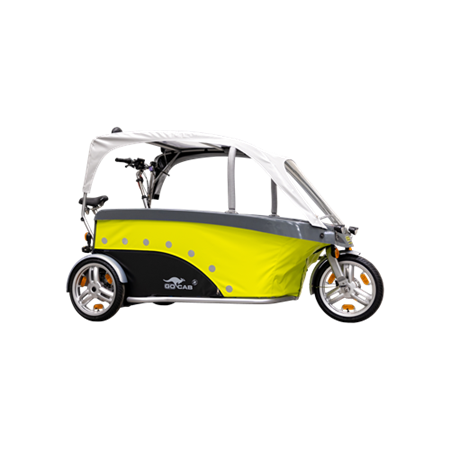 GoCab maintenance tips
It is important to have your GoCab checked regularly. We offer service and maintenance to customers who have purchased a GoCab with a GoCab Mobility Package. There are also things you can check yourself.
Watch the product video of the GoCab bicycle cab
Do you have any questions?
We are happy to assist you! Please check our contact page or contact us directly using the options below.