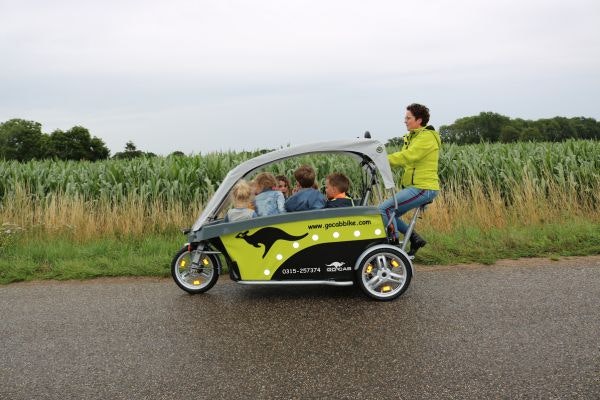 News
For whom is the GoCab bicycle cab suitable?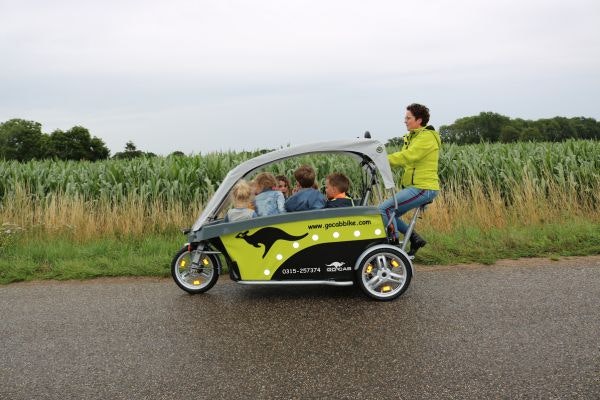 The GoCab bicycle cab is a cargo bike intended for transporting children. Read more about the GoCab and who the cargo bike is suitable for in this article.
GoCab bicycle cab for child transport
The GoCab is designed to safely transport up to 8 children between the ages of 2 and 8. The children must meet the following conditions:
Be able to sit up independently

Maximum weight of 35 kilos per child
The GoCab is very suitable for childcare organizations that want to transport multiple children and value safety and environment. The bicycle is often used by childcare organizations as a contemporary alternative to a cab van.
Driver of the GoCab bicycle cab
We recommend a minimum age of 16 for the driver of the GoCab bicycle cab. In addition, the driver must be independently mobile and must not have any visual or other impairments that prevent them from participating in traffic in a responsible manner. We strongly recommend that drivers take a driving instruction beforehand.
Driving instruction by GoCab
GoCab always provides a driving instruction upon delivery of a new GoCab on location (including demos). It is possible to instruct multiple drivers at the same time. During an instruction we pay ample attention to the driving skills and position of the GoCab in traffic. Upon successful completion of the driving proficiency test, the driver will receive a certificate.
Customer reviews GoCab bicycle cab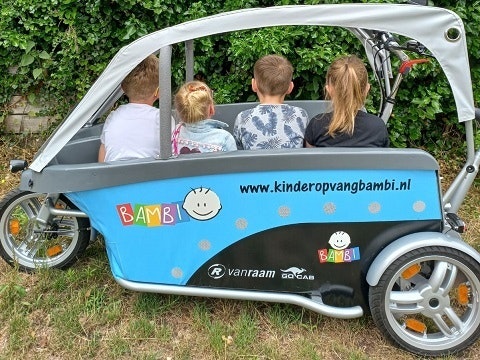 Customer experience GoCab bicycle cab - Bambi
Daycare Bambi has been using the GoCab for quite some time. Read more about their experience with the bicycle cab here.
Read this customer experience
;
Do you have any questions?
We are happy to assist you! Please check our contact page or contact us directly using the options below.